This collection from WRMK, Farmer's Market, is one one of those collections that you look at and it just makes you happy. The colors, the sayings on the cards and stickers, everything...it is all just really cheery! And I am needing cheery these last few days. Rainy, foggy and cold...barely hitting 60º is
not
the way I was envisioning the summer with my kids. But look at that bicycle! How can that not make you smile? :)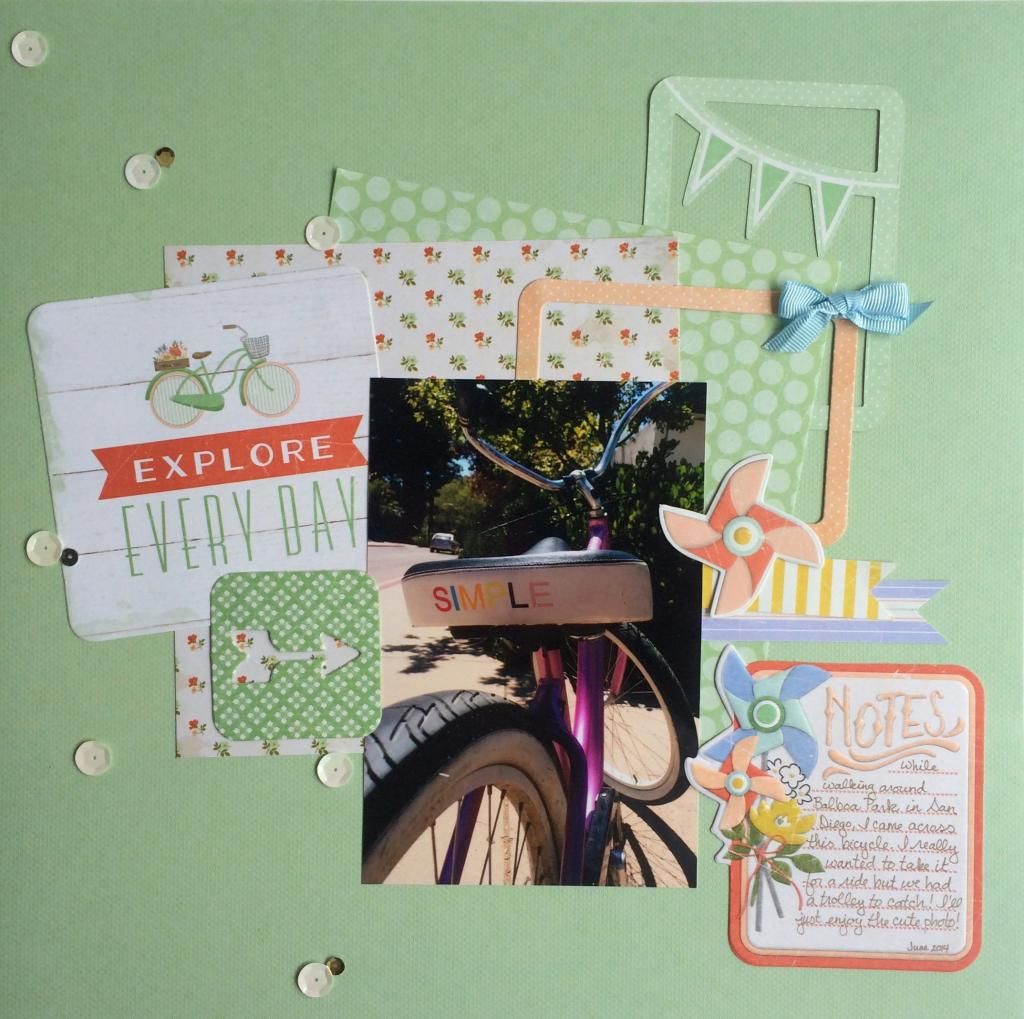 I came upon this bicycle while on vacation with my hubby in San Diego. And although I really, really wanted to ride it, we just didn't have time.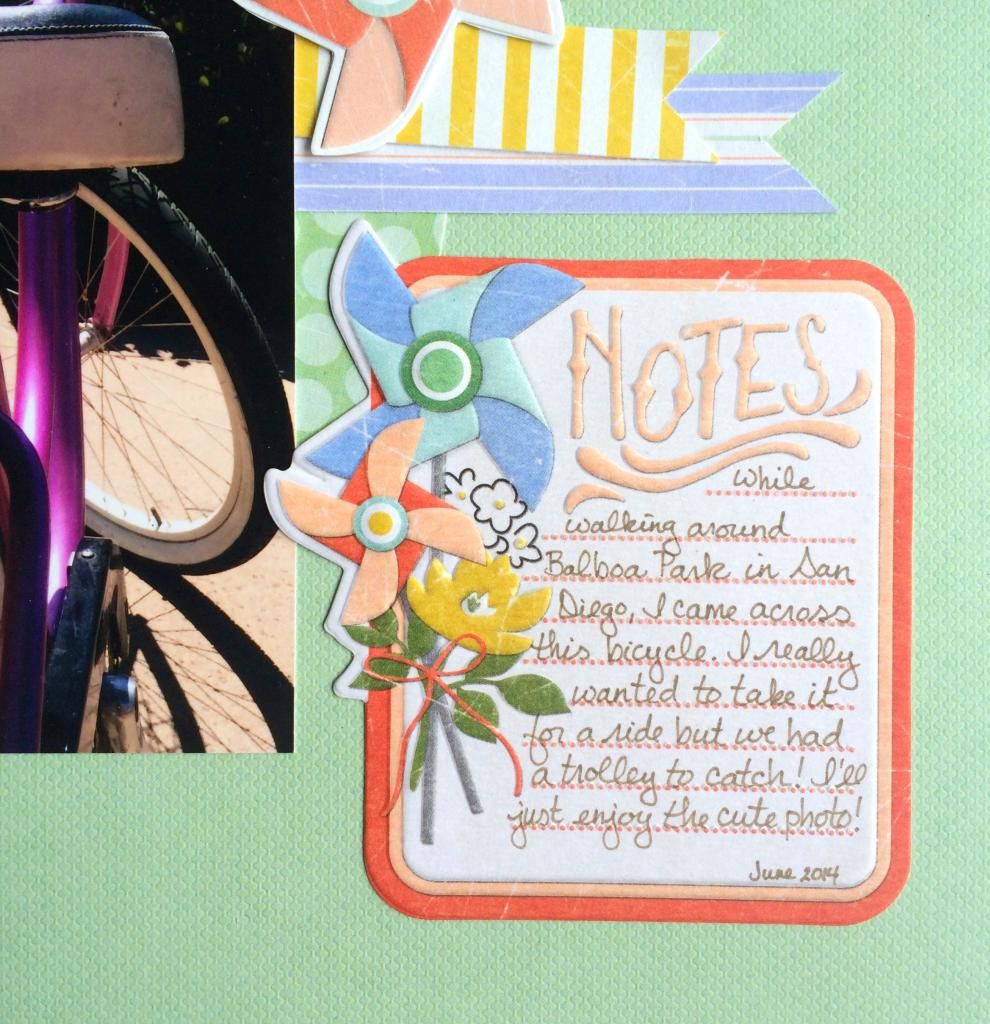 I added a few more layers than the sketch originally calls for but I really love how it all came together! Such a great starting point!
There is also a Farmer's Market Instagram Albums Made Easy option for this collection which is perfect for creating those layers!
Thanks for stopping by to have a look today. Feel free to leave a comment. I read every one of them! I hope you are enjoying your summer! Until next time...
Scrap Happy~
Melissa