I've discovered that I don't do a very good job of documenting all of the different sports that my kids participate in. Although we have something each season, they are rarely commemorated. Since my older two had their school sport photos taken, I thought I'd splurge and have my youngest photographed for his soccer season as well.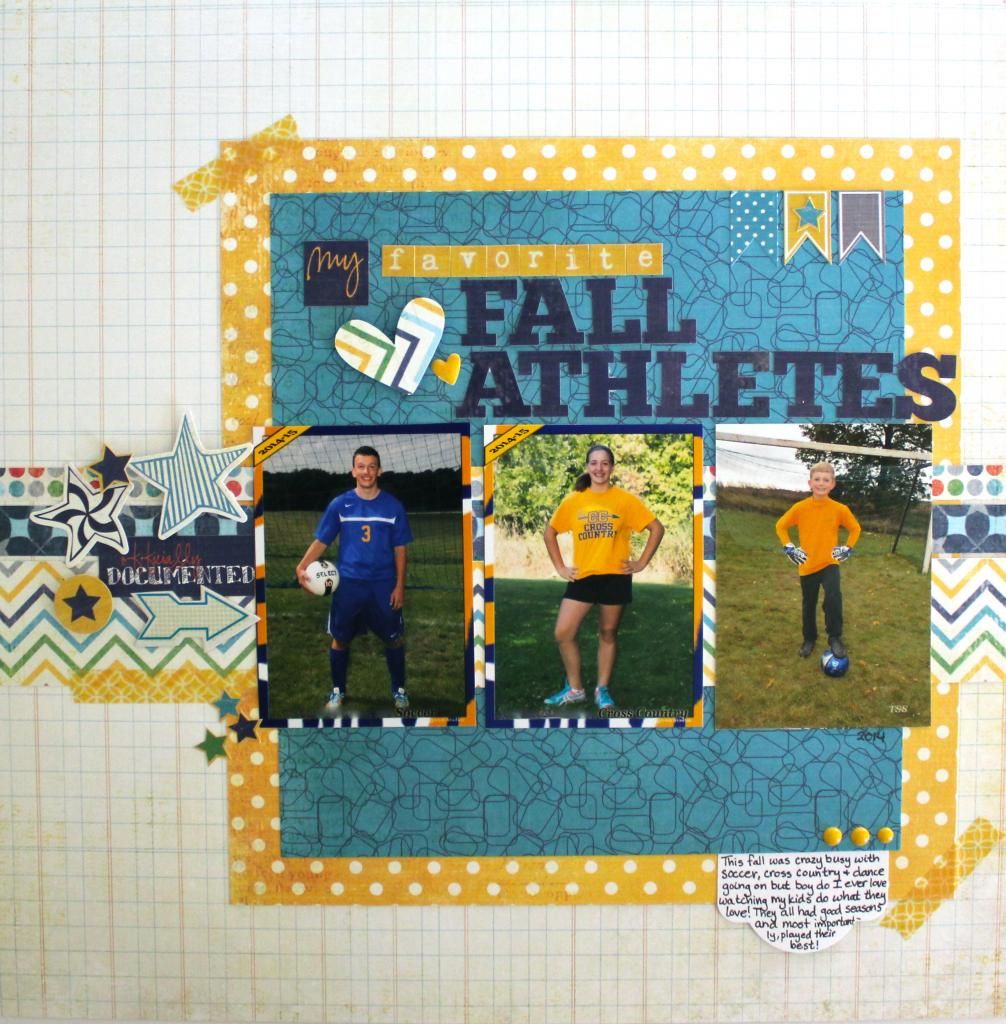 I like the visual of the three wallet sizes side by side on the layout. I found a Page Maps sketch that I liked, and went with that for my three wallet sized photos.
I used an older Echo Park collection, A Boy's Life, for the layout. It had a lot of little stickers and extras that made for some great clustering.
While there are some days that I feel a bit overwhelmed trying to get everyone where they need to be, I absolutely LOVE watching my kids play sports that they love. My daughter just started her basketball season as well so I am hoping to document that too. Love how easily this one came together!
Thanks for stopping by today! Enjoy November...49 days until Christmas for those that need a countdown! I'm excited! :)
Scrap Happy~
Melissa