It wasn't my intention to scrap a page about my love of all things sweet. However, these photos and the title stickers lended themselves too well to it!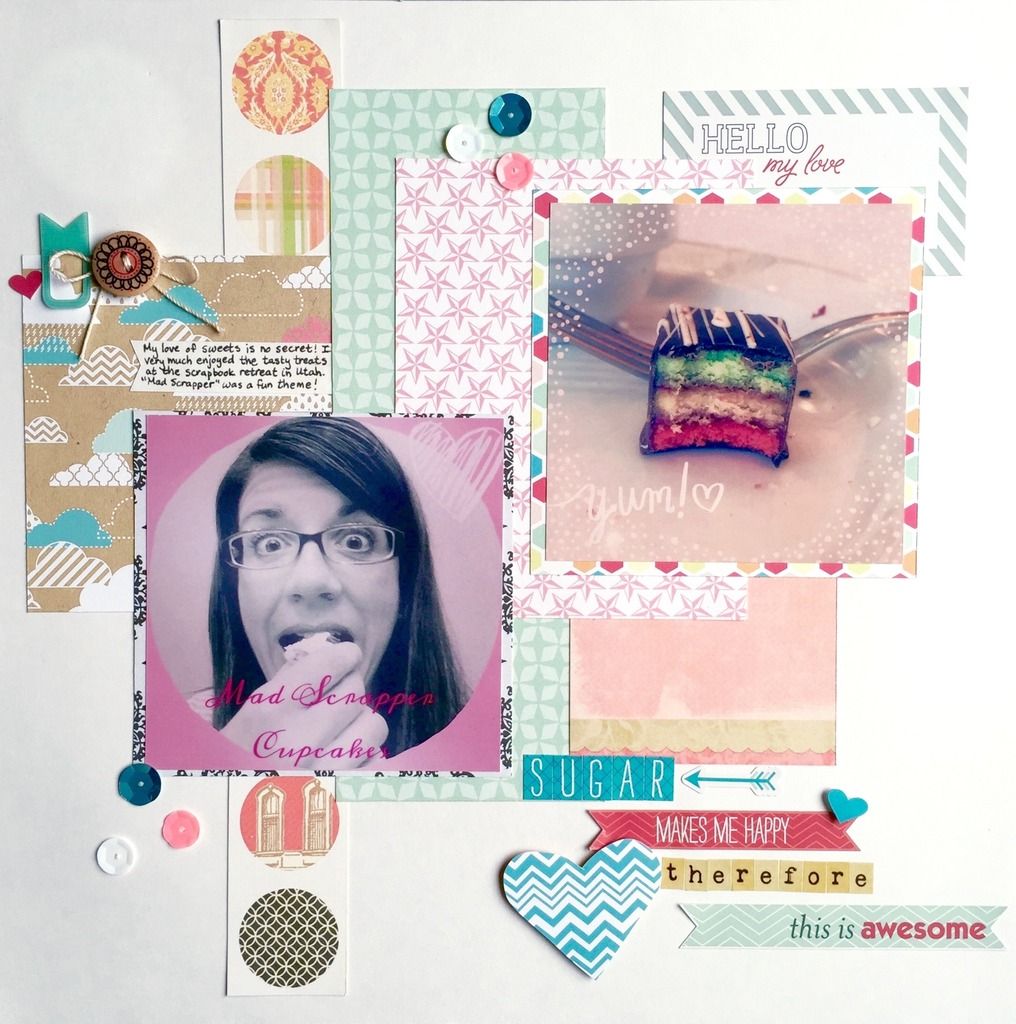 I used the sketch from
Scrapbook Steals
this week for the inspiration. I do wish that the layout would have photographed better though. The colors are off a bit...sorry for that!
I used an old Gossamer Blue kit that I have been hanging onto as well as a few other bits and pieces that I had laying around.
Looking at these photos make be excited to attend the Scrapbook Steals Retreat again this year! I don't always get a ton of scrapbooking done but I sure love seeing my scrappy friends! Thanks for stopping by!
Scrap Happy~
Melissa