Anyone who knows my daughter knows that she is not a meek and mild child. She is fun, smart, adventurous, silly, spunky...and so many more adjectives! Since she doesn't have a smart phone, she often uses my iPhone or my iPad to take goofy selfies. Scrolling through them never fails to bring a smile to my face. I decided to print a few and scrapbook them for the sake of prosperity. :)
I used a collection that I loved since its introduction quite a while back, Hey Kid by Pink Paislee. It was perfect for some fun girlie looking prints (but has awesome boy prints too)!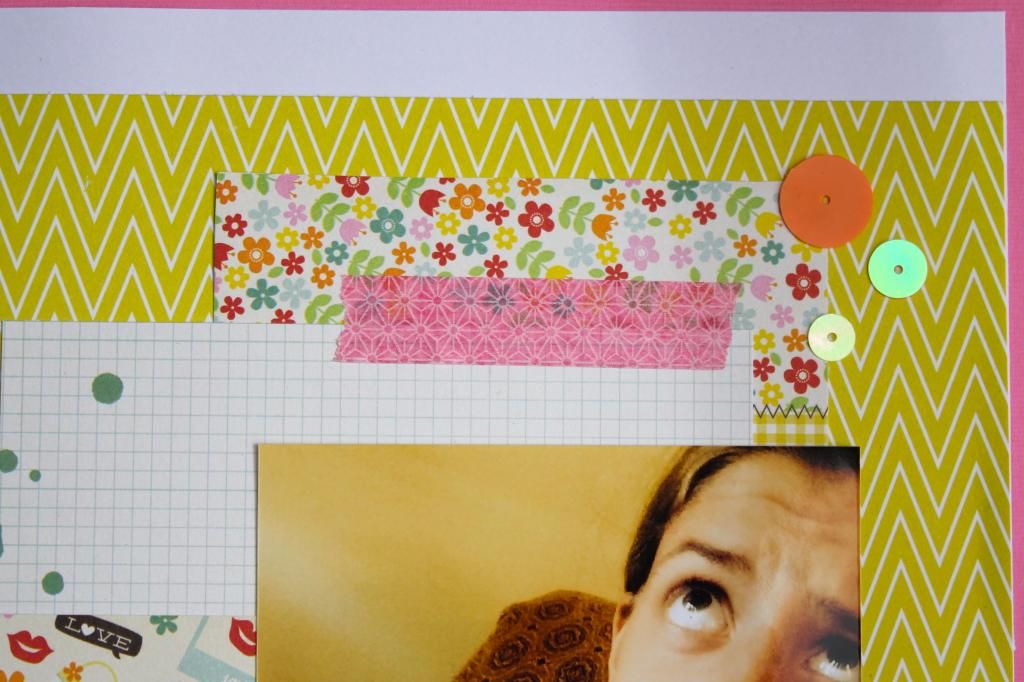 And, of course, using sequins on the layout was practically a necessity! Loved this collection and I am anxious to try out some of the more "boy-like" papers as well!
I have a question for you before you go that I'm hoping you'll take a moment to answer. I follow several blogs and I am always interested to see those that go outside of the "usual" blogging posts. I enjoy it...I always love a good recipe or a great new way to wear a cute cardigan, but I am wondering how you feel about that?
Would you like to see more than just scrapbook/crafty posts here or should I stick with paper and glue?
I share recipes from time to time and in the past, I've done posts about "My Favorite Things" and such. I am just curious if you want to see anymore of that kind of thing? Let me know in the comments! I love to hear what you all have to say!
So glad you stopped by today! Thanks!
Scrap Happy~
Melissa