Hello! It has been quite a while since I've blogged. It seems that my creativity took a bit of a hiatus for a while. I am trying to get it flowing again by doing some sketch challenges as I am able. That always seems to get me back on the right track. Does that happen to you? What do you do to get it moving again?
I created this layout based on a
sketch from the Stuck?! Sketches Blog
. Although the sketch is shown using many small photos, I used just one photo but kept most of the other elements the same.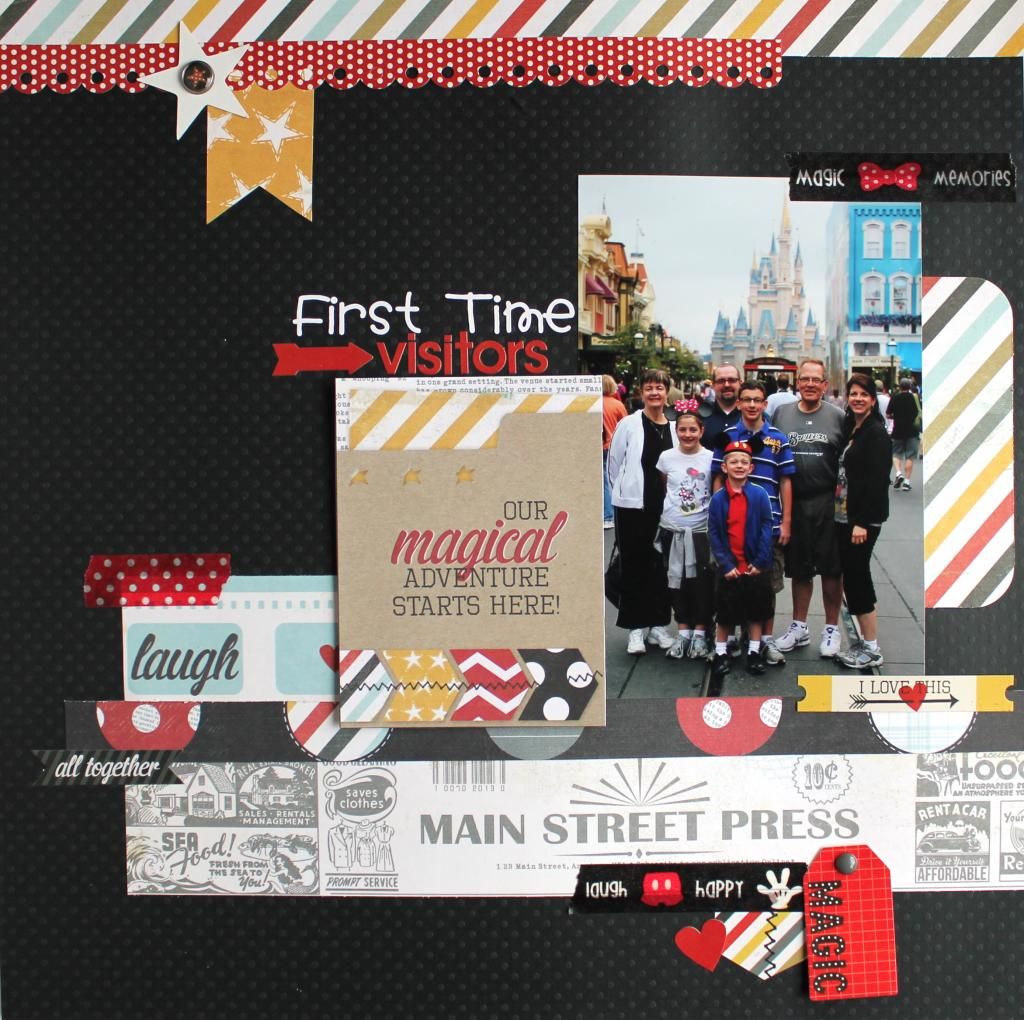 I have so many Disney photos still to scrap and I loved this collection so I thought that would be a great way to get my creativity moving along again!
My parents joined us at Disney a few years ago for their very first visit to the Magical place. We had so much fun with them and enjoyed showing them our favorite things. I took more photos than I care to admit so I still have many left to scrapbook!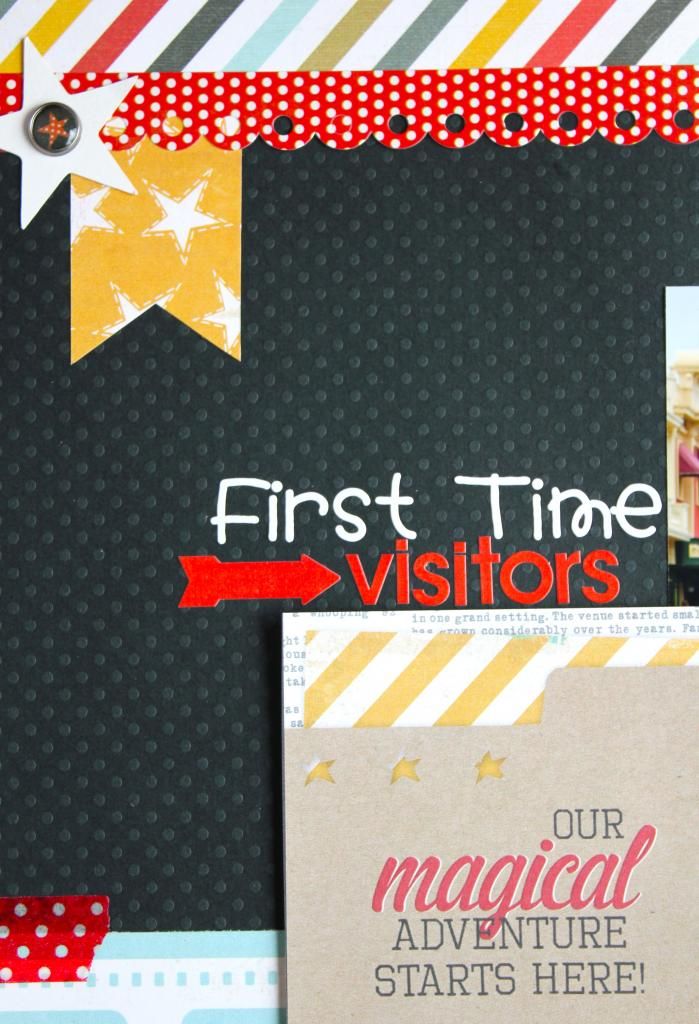 I am also linking up this layout to the
Paper Issues "Admit One" Challenge
! Though, we did admit all seven of us on this trip! :) I am glad that you took the time to stop by today! Thanks!
Scrap Happy~
Melissa