I had fun playing along with the sketch over at
Scrapbook Steals
today! I am still using the Nautical collection from Fancy Pants. This is the third layout I've made, plus one card that used this collection. I just love it!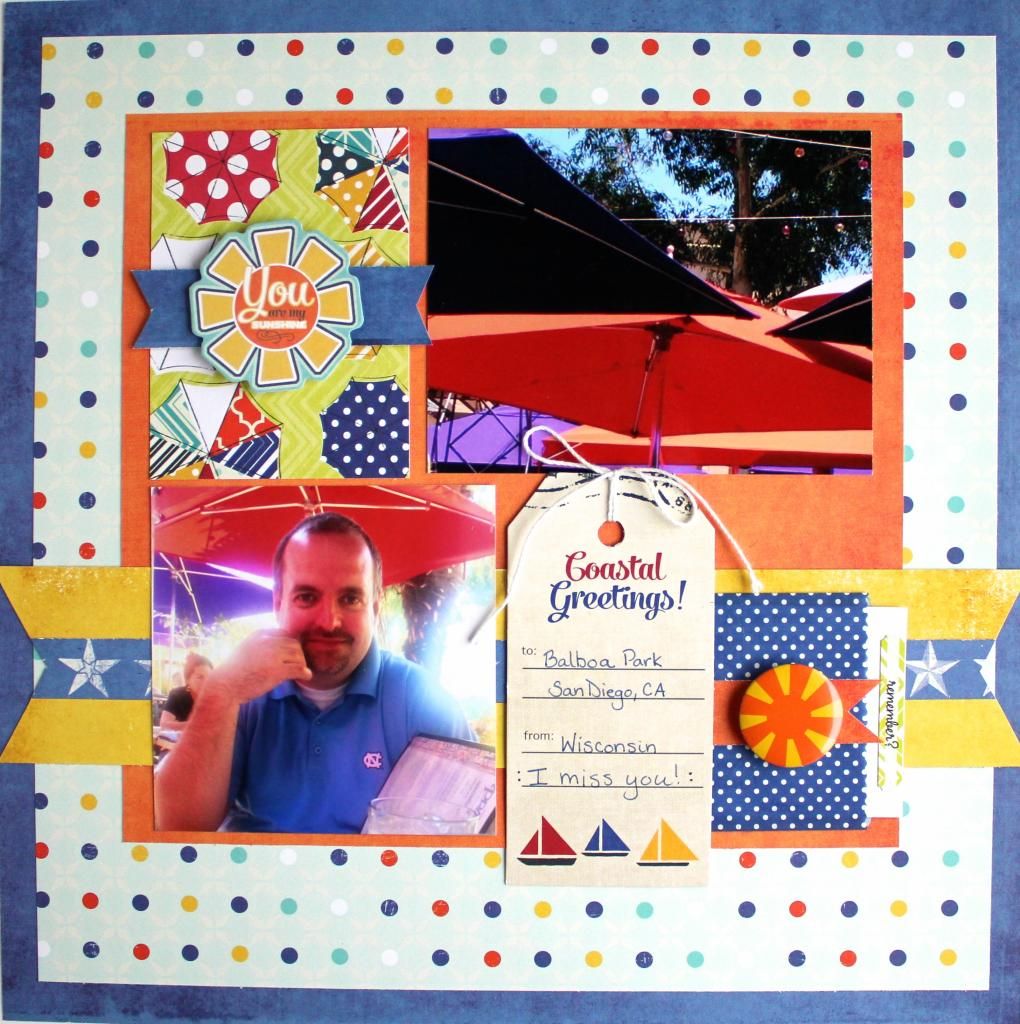 These were some photos taken while joining my hubby on vacation in San Diego. I am finding it quite a pleasure to scrapbook these photos lately.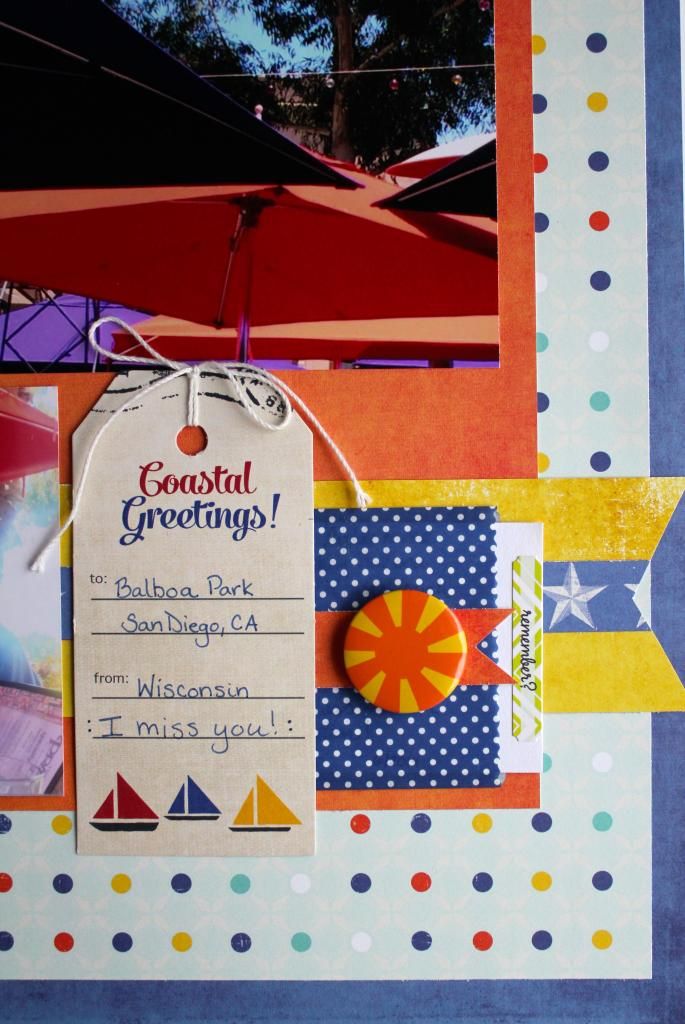 I am guessing that the reason for that is due to the fact that the temps are sub-zero around here lately. Good memories of warmer days always help to pass the cold weather! I tucked my journaling into the little blue polka-dot baggie for this layout.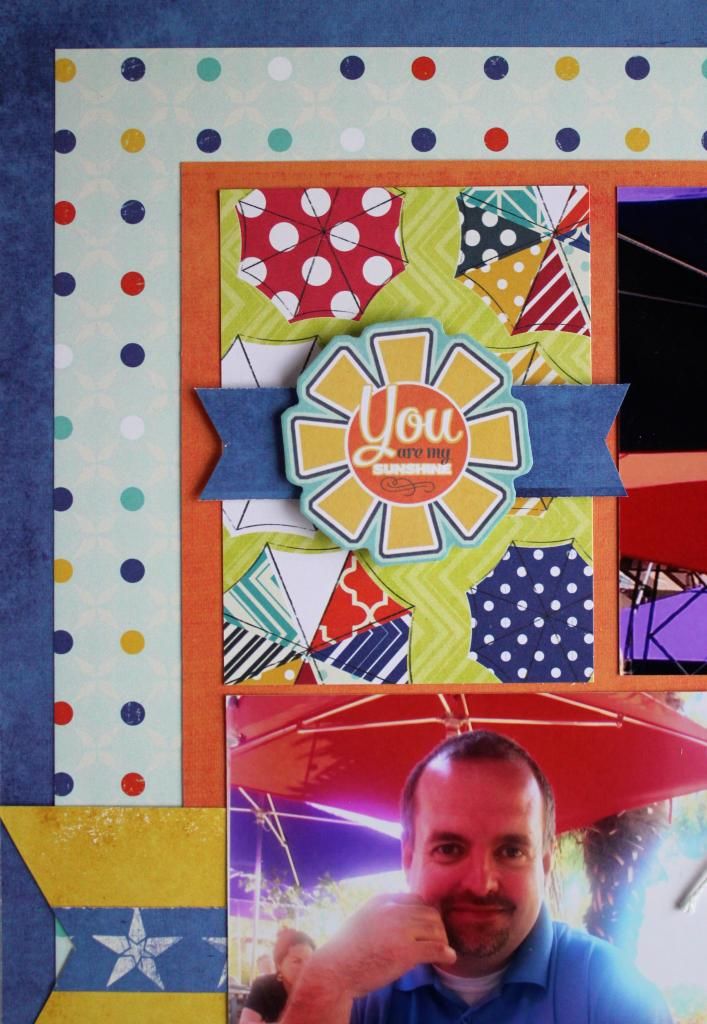 Balboa Park in San Diego was quite an incredible place! We had a wonderful meal at The Prado restaurant. All of the umbrellas while dining outside were so pretty. When I found this little 3x4 card in the kit, I knew I had to use it for this layout!
Thanks for stopping by today! Until next time...
Scrap Happy~
Melissa