I cannot resist a cute little baby. Ever. I will tell strangers how cute their babies are. I have no desire to have another of my own, but boy do I love snuggling others'. That I know, of course. I don't snuggle random babies. That would be weird. Anyway, here is the sweet little layout I made.
This is my cousin's little one who is actually a year already but he is just SO cute! I had to scrap him. And, I have been in love with this Ducks in a Row collection from October Afternoon for years, so being able to use it was such a treat!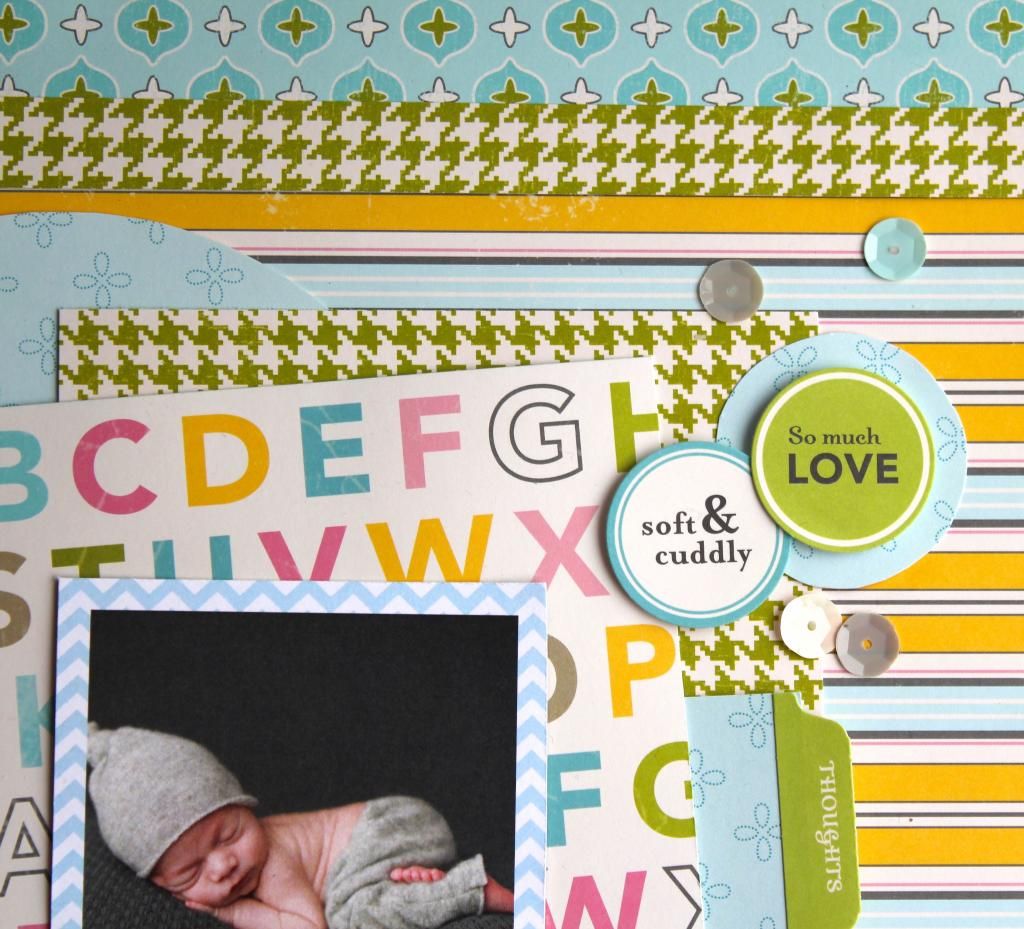 I found the sketch over on the
Paper Issues blog
and knew it would go perfectly with these papers. I had to change it a little bit to fit my upper and lower borders (hence the hidden journaling) but tried to stay as true to the sketch as I could.
A few hearts and a few sequins along with perfectly phrased stickers and it was done! Thanks for taking a look today!
Scrap Happy~
Melissa