Dealing with grief is not exactly something that I really want to talk about on my blog. However, I do want to recall my thoughts and feelings in the years to come, about how I felt during this time after losing my Grandpa in January. I found a
sketch from Creative Scrappers
which was perfect for recording the memory of a dream I had of my Grandpa recently.
I like that it didn't require a photo. I could simply write what I wanted to say and not worry about if I had an appropriate photo to match.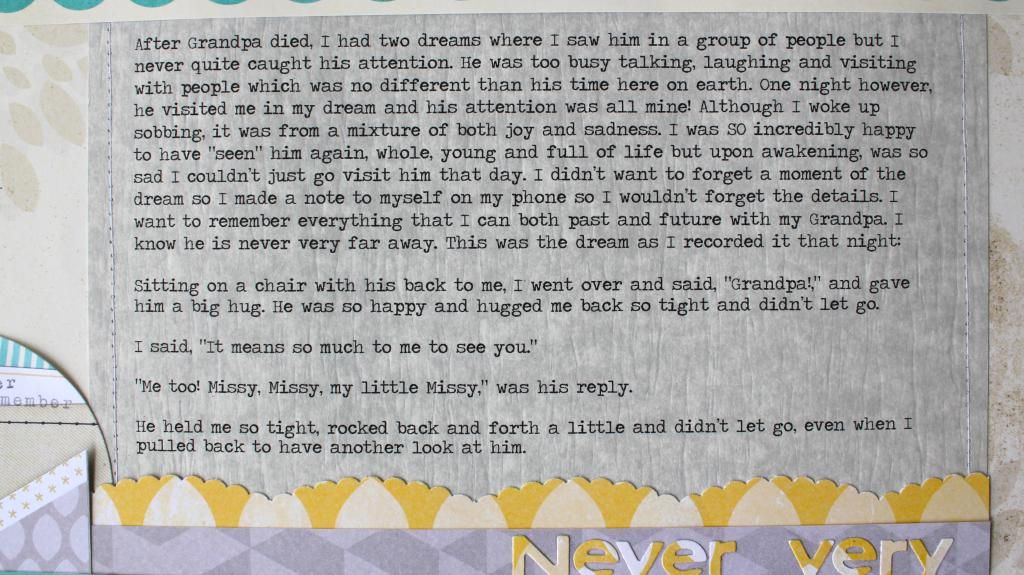 The Elle's Studio Serendipity collection had the perfect words for what I wanted to relay on this layout with a lot of "remember this" and "memories" references.
A simple but very meaningful layout, all without even a photo. I am so glad that I made time to create this one! Thanks
Kristine Davidson
for another incredible sketch!