I love vacation photos. They don't even have to be mine. I just love to see different places and "explore" destinations even if I will never go there. Fortunately, I did have the chance to explore a little piece of the Caribbean last year!
My husband and I had the opportunity to go the the Turks & Caicos islands for a vacation with five other neighborhood couples. Once we figured out we could make it work, we were very excited. I had been there before but it would be my hubby's first time!
Having the chance to go with such great friends was just the icing on the cake. This Jet Set collection from We R Memory Keepers is absolute perfection to document this trip (which I am determined to do)!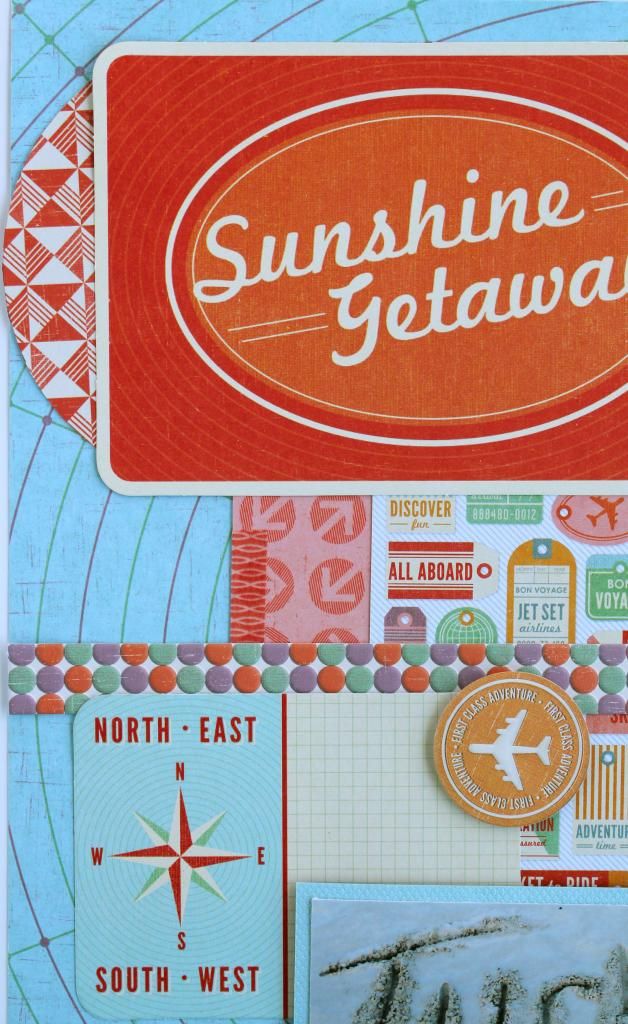 I love all of the pieces that can come together to capture exactly what I need it to say! Nothing fancy schmancy here, just a good time crafting, using a great collection and documenting those important moments! Thanks for stopping by!
Scrap Happy~
Melissa