My oldest is officially able to say "been there, done that" to braces, twin blocks, rubberbands and the like! It was a successful run that I, of course, had to document! I didn't have my camera, so I snapped these in the car with my phone to get the "before and after" of the day he got his braces off. Growing quickly...
The
Paper Bakery Sketch
had a bit of a celebratory feel to it, which I thought would be a good one for this topic! This is a bit outside of my typical kind of layout but fun to create! Juliana Michaels creates some really amazing sketches! So, here is my take on the sketch!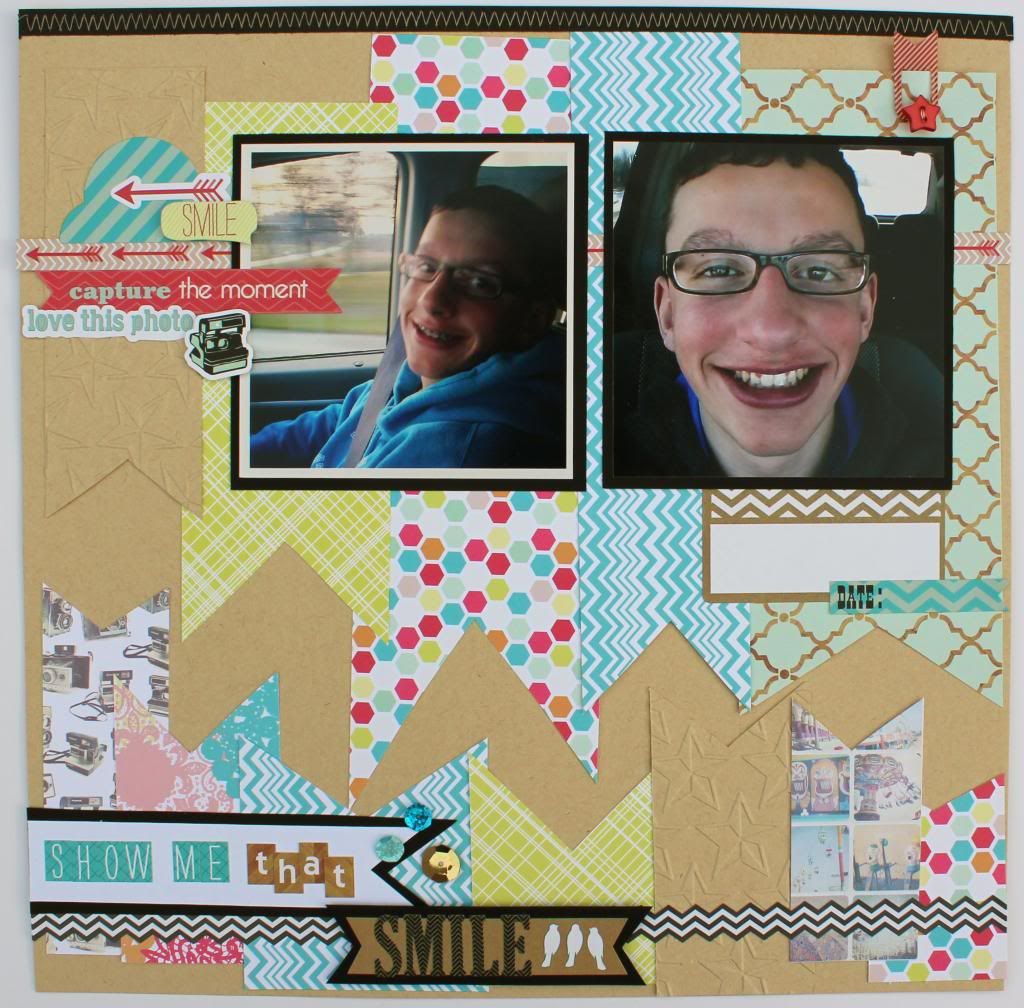 Unfortunately, I need to call the ortho office to get the official start date and end date since I didn't write that down. So, I don't have the journaling filled in quite yet! I will finish it though!
Thanks for taking a look today! Hope you stop by again soon!
Scrap Happy~Melissa