I found a great sketch over at
Sketch~N~Scrap
's blog and I really liked it. However, I had an idea to use it for a layout rather than a card, and since the rules said that was acceptable...here it is!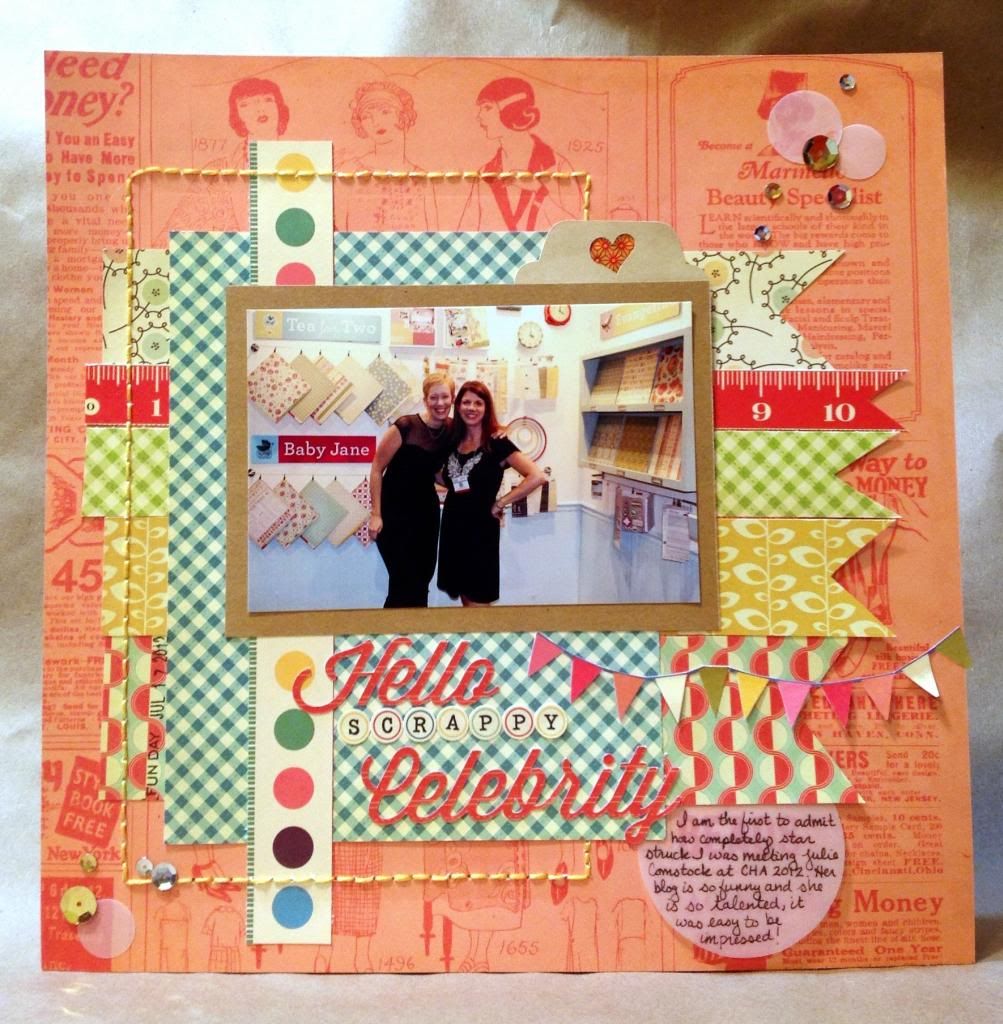 This layout totally makes me smile. I was at CHA back in 2012 and I had so much fun meeting all of the people I read about in the industry or on their blogs. Cosmo Cricket's Julie Comstock in particular is one of my favorites! Her blog is so entertaining! She seems so fun and she is crazy talented. Therefore, I was really nervous to meet her. What if she thought I was crazy stalkerish? What if she didn't want her photo taken? What if I gushed too much?
Well, after being literally pushed over to her (I didn't want to bother her from setting up her booth), I introduced myself and asked for a photo. She was very gracious, very sweet and very kind. Exactly how I thought she would be! So, I managed to not be too embarrassed and got this photo of her and I together. And yes, I've waited a year to scrap it!
My guess is that she'd be completely embarrassed at how highly I think of her skill and talent. My hope however, is that she finds happiness in the fact that she made my CHA trip even better by being able to meet her!
Thanks for stopping by!
Scrap Happy~
Melissa
(Late night scrapping and sketch challenge deadlines equal photos taken with ipad rather than my lovely Canon, hence the quality of photo! My apologies!)