Once I started collecting so many pretty papers, ribbons, buttons, etc. I made a vow that I would not purchase greeting cards anymore. I've found that if I buckle down, I can make all of the cards that I typically send out in a year. Time is my biggest challenge but it has been working so far!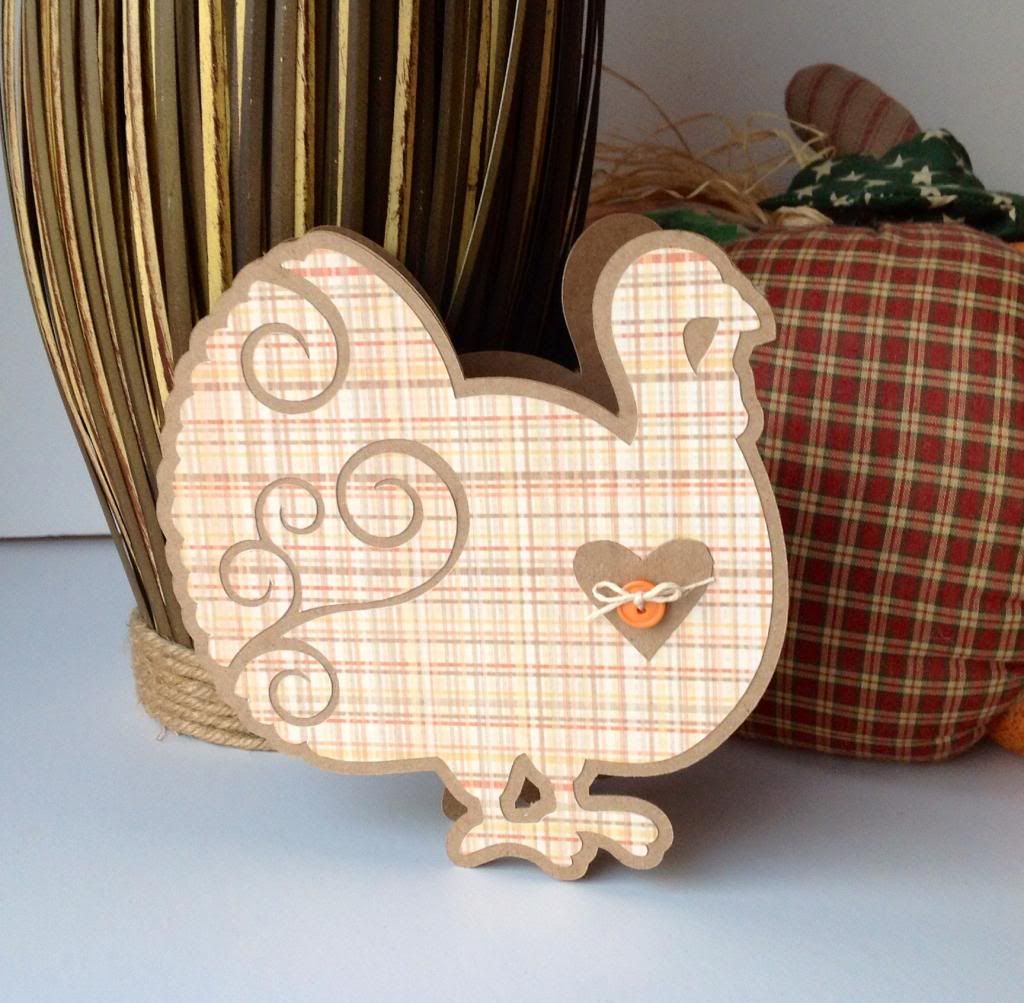 This is a card that I made for my Grandpa who is in a care facility in the neighboring town. Although I get the chance to see him pretty often, his love of receiving mail has me creating little things to send to him from time to time. And the fact that I've inherited my need for symmetry from him...
My Grandpa hangs his cards in his room on each side of the doorway. He likes to make sure that they are evenly hung with equal amounts on each side. His Thanksgiving cards were one off so I had to make sure to send my card A.S.A.P. to get those cards symmetrical again! :) I am like that with pretty much everything as well; I love discovering little similar connections like that!
I recently won a prize over at DCWV and they sent an extremely generous prize! Three of their stacks arrived at my door! I loved all of them and got to work using one of them on this card.
I am so grateful for so many things today. My Grandpa being one! 85 years old and, with the exception of Alzheimer's, he is a pretty healthy guy! I also am so grateful for the opportunity to create. I'd love to do it more often but for now I am thankful for the moments I get!
What are you thankful for today?
Scrap Happy~
Melissa