In a few short weeks, I get to be an auntie again! My sister is having a baby girl in March. She will be joining my twin nieces who just turned two so it will be a house of girls for sure! I am certain however, that my brother-in-law is up for the challenge! :)
I love seeing both of my sisters as moms. Years ago, we'd play house and have our "babies" and take care of them, etc. In real life, it isn't always as easy, but I love the fact that both of my sisters are such caring and loving moms. I think we had a good example set for us!
I created this layout to document my sister's pregnancy when I took some photos of her recently. I also had a photo of the little one on the inside and wanted to add that too. This Lime Twist: Happy Go Lucky collection really set up my title well! I enjoyed going through all of the embellishments and finding the perfect ones for this layout.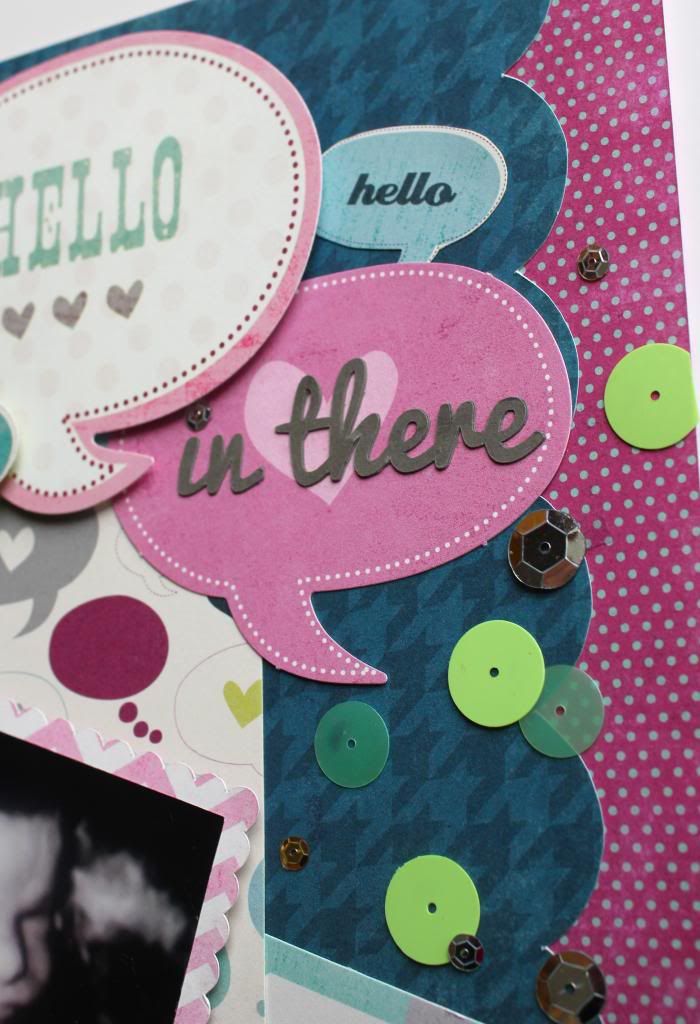 A few sequins, a little bit of sparkle on the journaling card...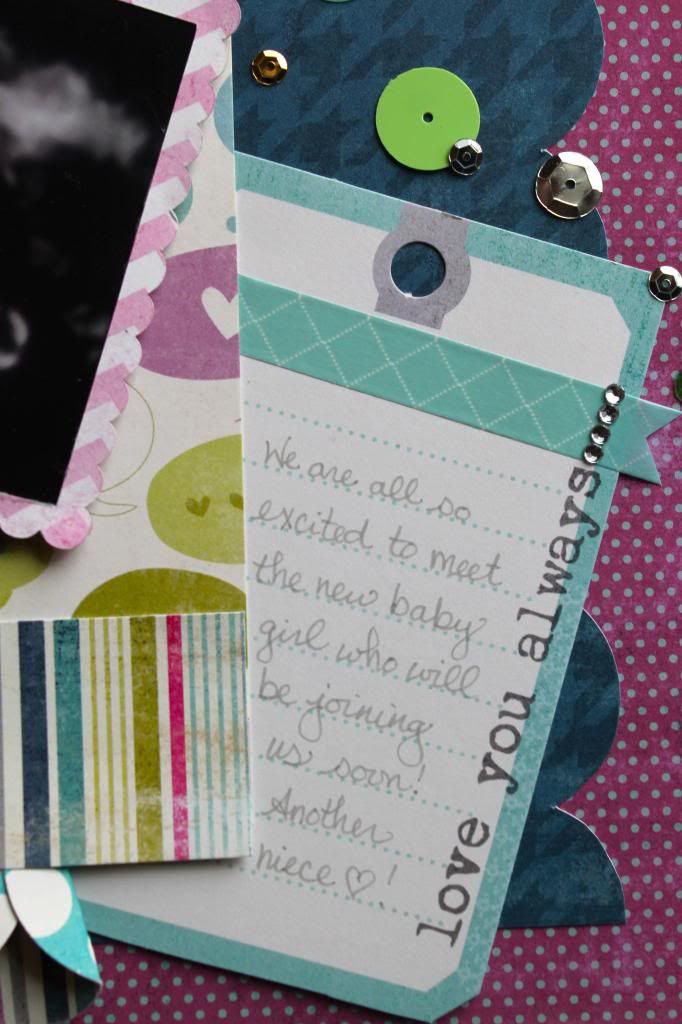 ...as well as some ruffly details that were inspired from
a cute purse I pinned on Pinterest
...
...and my layout was almost done!
I also wanted to add some stitching to the layout and I did that right over the washi tape at the top and at the bottom. I also layered all of the little speech bubbles to give the whole thing a bit of dimension.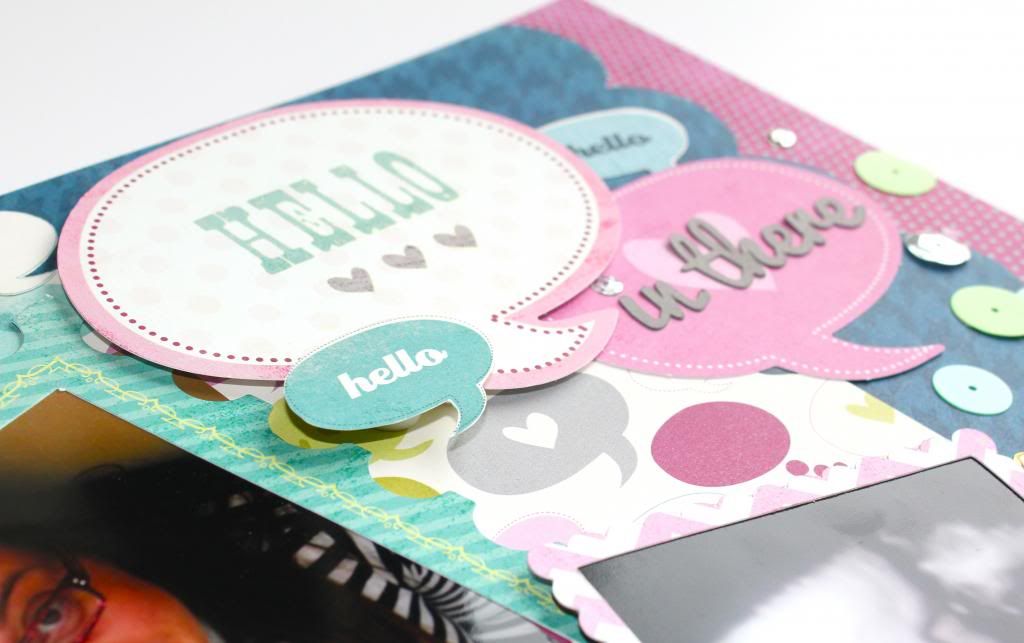 And with that, I declared it complete! I thank you for taking a look today! I hope that you will come back again to see a few more creations. I love to read your comments so feel free to let me know what you think, good, bad or otherwise! Have a lovely weekend!
Scrap Happy~
Melissa