Well, with the post office announcing that they
plan to eliminate Saturday first-class mail delivery to business and home addresses starting in August, I thought that perhaps other means of communication may be becoming more necessary ;)
So, I thought I'd make a card to promote a means of other communication that utilizes both the USPS and the telephone service! Oh, and it may contain the title of a song you may have heard once or twice.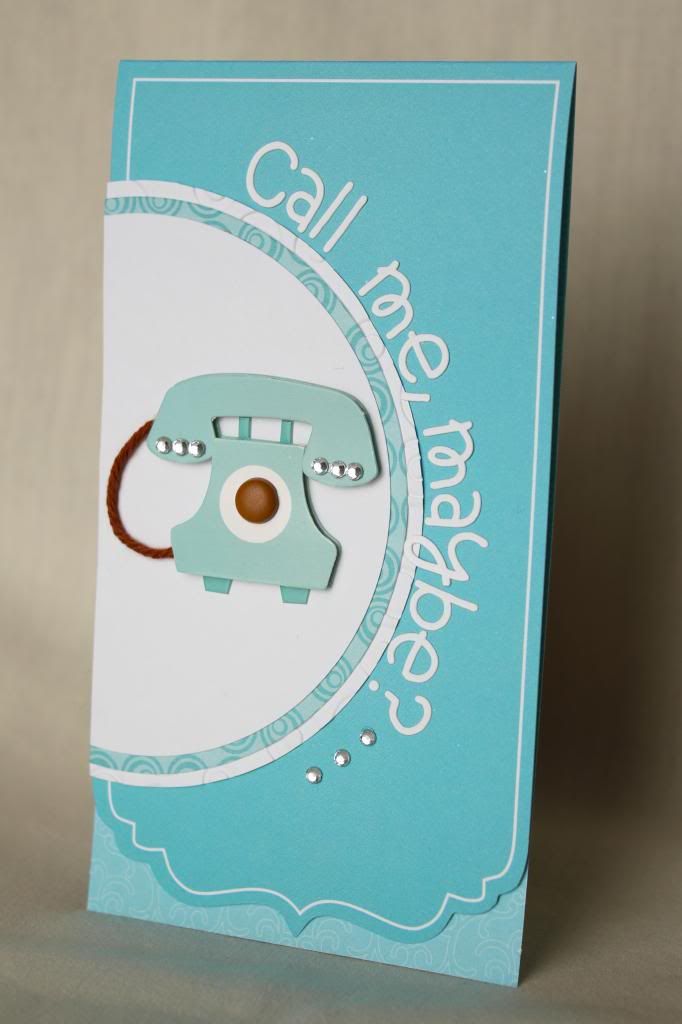 I really love the ease that Doodlebug provides in making cards. When I was at my not-so-local scrapbook store a while back, I picked up a few of these cute cards to use and I was pleased with the results.
And, while I adore my electronic media of texting, Facebook, Skype, etc. sometimes...nothing beats a good old fashioned phone call from a friend! Until next time...
Scrap Happy~Melissa
Note: The dark winter weather is adversely affecting the color of my photos! Ugh! It really is a true white!