While the number above is just an estimate of the current world population
, I can say that I know of one more little being that has entered into the mix. A friend of mine just had a baby boy and I am so excited for her. What could be more magical than a newborn? The baby sighs, the sweet baby smell, the cries in the middle of the night...well, I guess some things aren't quite as magical! :) At any rate, a baby card was in order.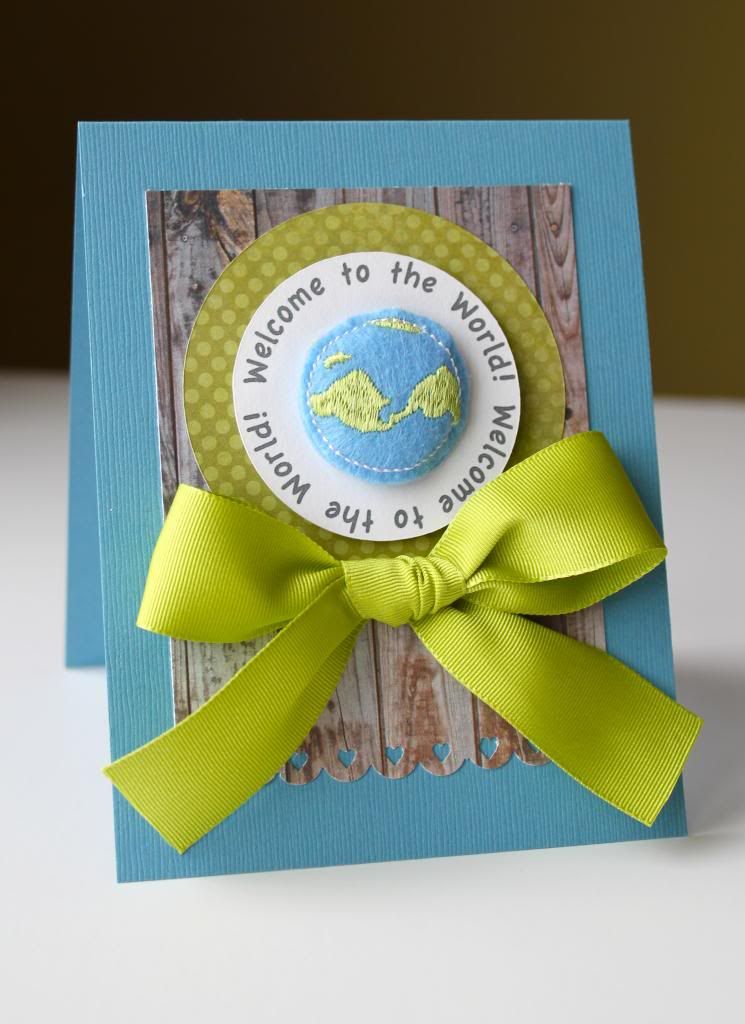 I created this card based on the
Pinspired Challenge #4
. I was inspired by the woodgrain in the background as well as the pop of green.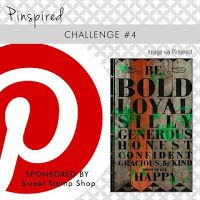 I used my Silhouette to get the circle and add the words to it. I love this gorgeous American Crafts ribbon too as well as the sweet border punch at the bottom.
Here is another angle:
I am hoping that the new momma loves the card as much as I enjoyed making it! Thanks for stopping by today!
Scrap Happy~
Melissa