I decided that since I was losing an hour of sleep last night anyway, I may as well just scrap the night away. Well, almost...if you count going to bed at 11pm "scrapping the night away", lol! Why can't I keep my eyes open past 10pm most days? Anyone know? I can't say I am complaining...too loudly anyway. I get to create pages like this and then go to sleep and dream about how I can make it better! :)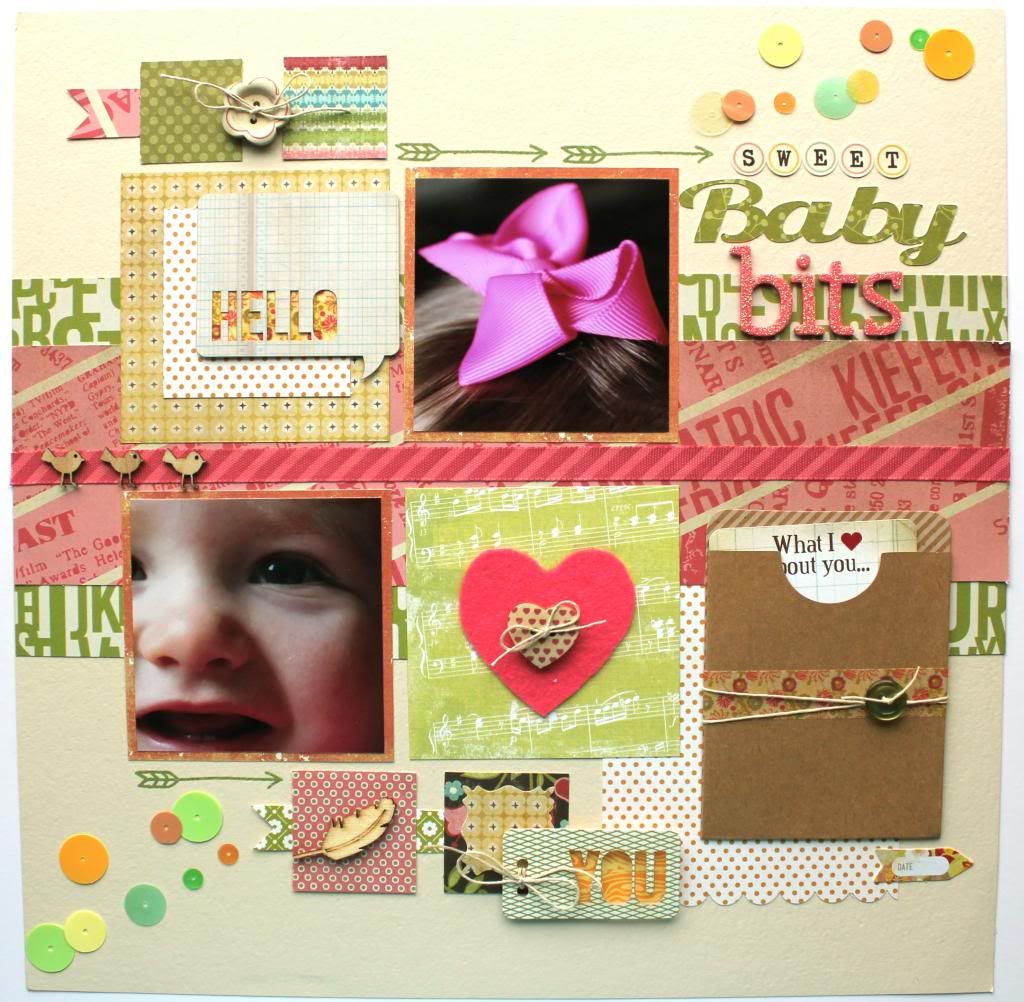 I had these photos of one of my sweet nieces. Little baby bits and pieces that I snapped to capture about a year ago. The color combo challenge from
Chic Tags
this week totally caught my eye so I knew the colors that I wanted to use. I also had a lovely sketch to work from which I found
here
at the Scrappy Friends March blog challenge!
To preserve the limited scrapping time that I get, I often use kits from one manufacturer. That way all of the colors and styles match. So, this one was a little outside my norm and had me pulling bits and pieces from different kits and collections to get the combo that I liked. And, of course, since sequins are my thing lately, I had to add some of those as well! Washi, sequins, twine, buttons, stamps, wood veneer...this page has it all!
Thanks for looking today! I hope that you are having a splendid weekend!
Scrap Happy~
Melissa