Remember in grade school when you had that one best friend who truly is/was your BFF? My daughter has such a friend and watching their friendship grow from age two onward has been a joy. It helps that their moms are BFF's as well! :)
I've had this layout created several ways in my mind. I knew I wanted to use map paper, I knew the title, I just didn't quite have the perfect design...yet.
Enter the
sketch challenge
over at Pretty Little Studio. From the moment I spotted it, I had no question what I wanted to scrap! I even did a little photo shoot of the girls to get some current shots. I wanted it to be special.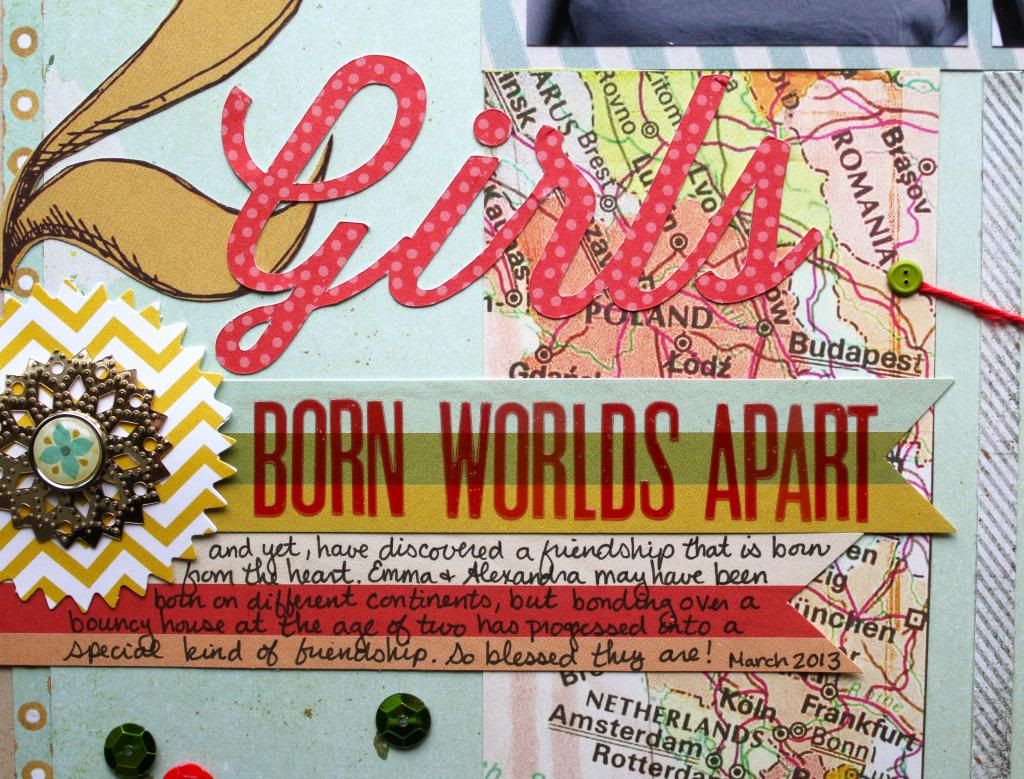 It was a complete shock to me that when I went to find my map paper, not only did a find it (that alone is a miracle in the disaster I call my scrap room these days) but it had their specific information on it...Romania and USA! I really felt that it was a page that was meant to be created!
I wanted to include the concept of connecting two points on a map which I achieved with some thread and the perfect little American Crafts button! I am so glad that I came across this sketch and even happier that the layout that has been hanging out in my brain has come to fruition!
Thanks for looking today! Have a fabulous week!
Scrap Happy~
Melissa