I created this layout a while back for a sketch challenge but now that the deadline has long since passed, I don't recall which one! So, this sketch idea/layout is not my own but I love it all the same!
We had a Superhero kind of birthday for my youngest on his last birthday. Not the Marvel superheros kind, more like the masked & caped kind of random superhero.
I used my go to birthday collection which is Basic Grey's "Life of the Party" collection. I have used this several times for fun, celebratory layouts and it never disappoints. I added a cape to the little party boy sticker and we had a Superhero look to the whole thing!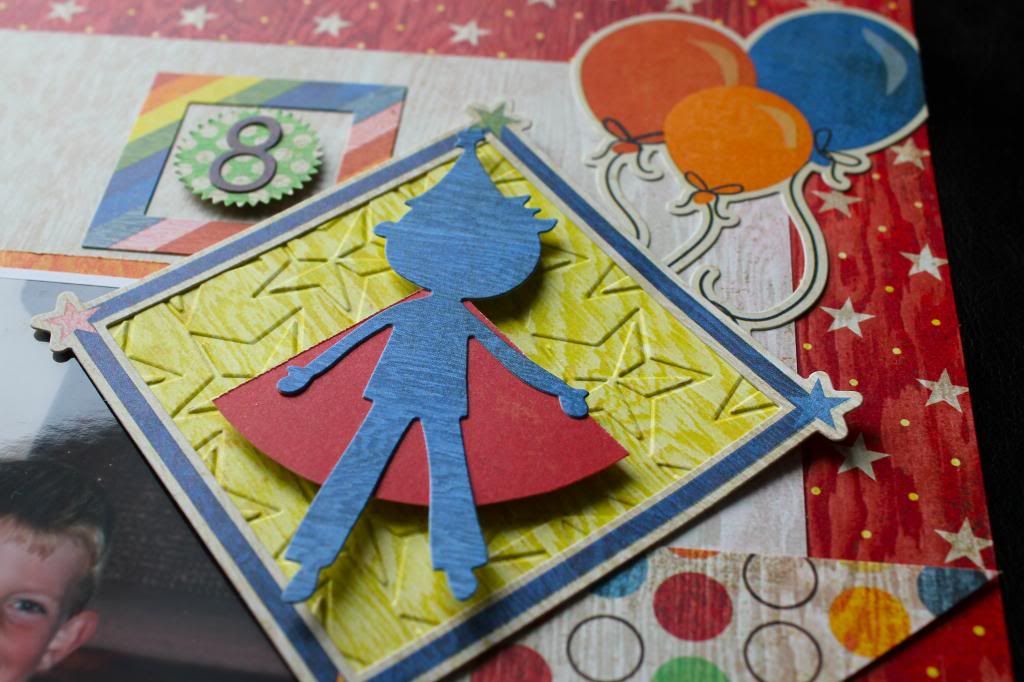 I purposefully purchased the "Birthday" alphas knowing that I had this theme in mind for his party. Have you ever done that? I had them for over six months before I actually needed to use them! I am a planner, what can I say?!?
I kept the journaling short and sweet, mainly because I wanted it to fit in that space I had available! I always hesitate to write directly on the paper and typically want to use a journaling box instead but I like the look of it and I hope to do that more often!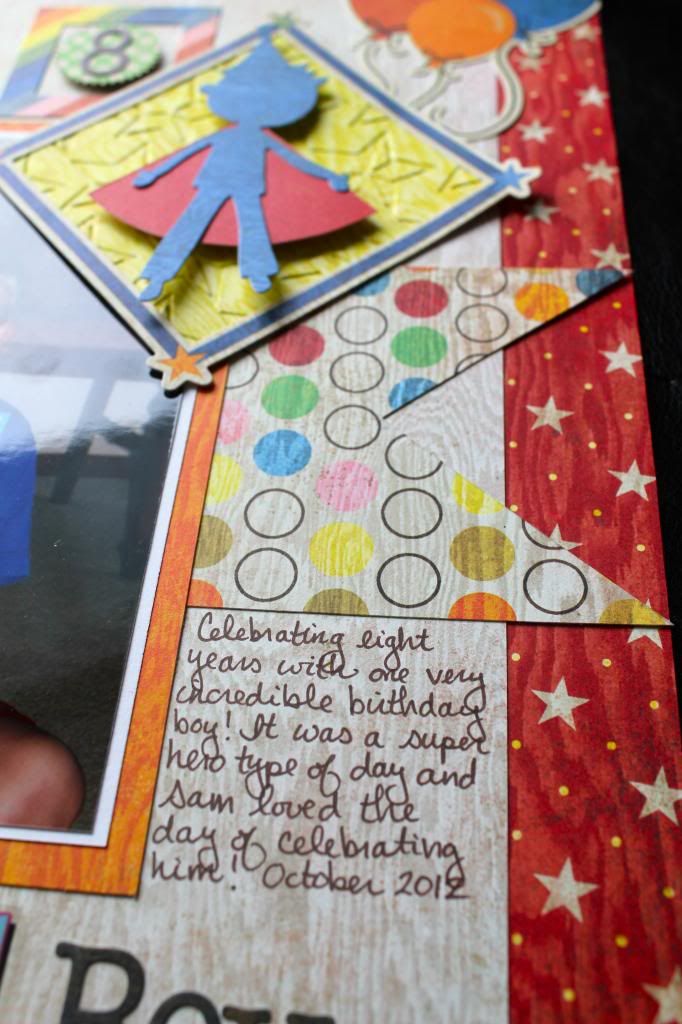 These colors and patterns are just so fun to work with. I am quite certain that you will see them again in another layout! Thanks for stopping by today!
Scrap Happy~Melissa