It has been a long while since I have participated in a
Mid-Week Mojo with Scrapbook Steals
. Other things always seem to get in the way of my crafty time and when my time is limited I have to prioritize my projects. Fortunately, this week, the MWM fit right in!
Now, for any of you who have followed me for a while, you will know that this is one of my all time favorite collections...ever. American Crafts "Abode" was a sneak peek on their blog in on January 15, 2010. I've been in love ever since. The love is three fold I think: 1) coffee cups 2) houses 3) color. I just had to pull it out to use again with this layout.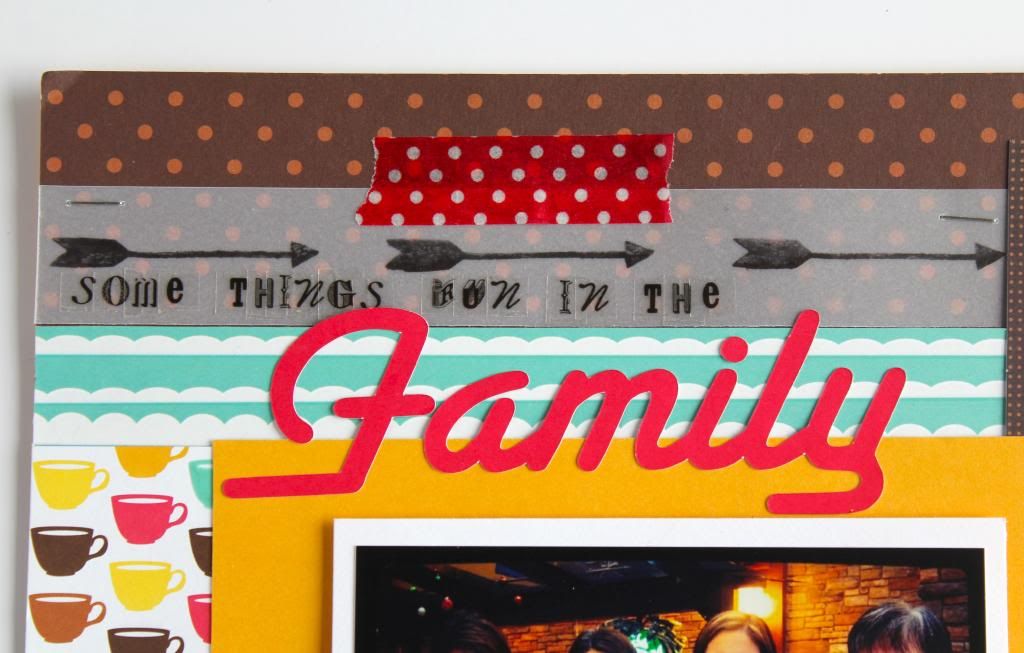 This was also my first time stamping on vellum paper. It took a while to dry but I like the effect that it gave. It also worked well to assist with my title!
This red and aqua of this collection gets me everytime! I am hoping that I can fit in the MWM this week too! We'll see what the week ahead brings! Thanks for stopping by!
Scrap Happy~Melissa