I am the first to admit that as much as I love to scrapbook, it isn't always the first thing that I prioritize for in my day. The dirty dishes, carpool rides, and grocery shopping kind of things tend to take the front seat. However, right now I am at an interim spot, waiting for a few things to start up again, therefore I am trying to get as much scrapping in as possible.
Therefore, I am so happy to say that I participated in the Mid-Week Mojo over at
Scrapbook Steals
this week and completed their
Lolite #6 sketch
(created by the awesome Melodee:)
This is a photo that I took at the Scrapbook Steals retreat along with the American Crafts-Party Super Hero collection that I purchased at the warehouse sale. It is really meant for more of a "Super Kid" type of page but since she really is a super friend, why not use it for us ladies too?!?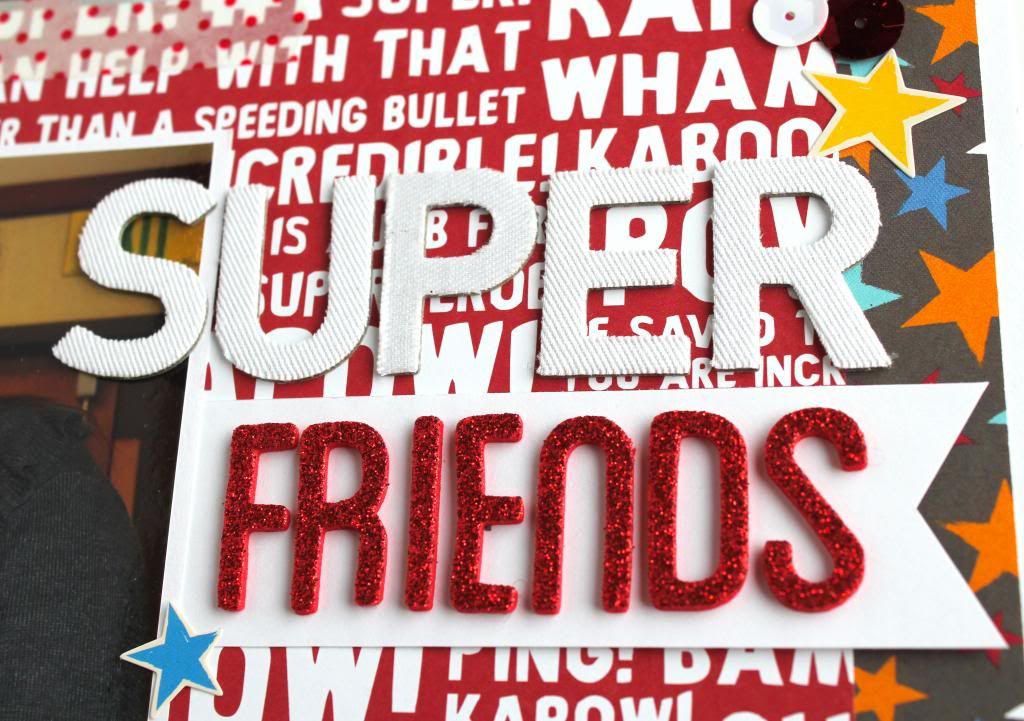 I loved the bright colors and the chance to use some of the cute little stickers and such that came with the collection.
And, very few of my pages are complete without a few sequins so I had to add those too!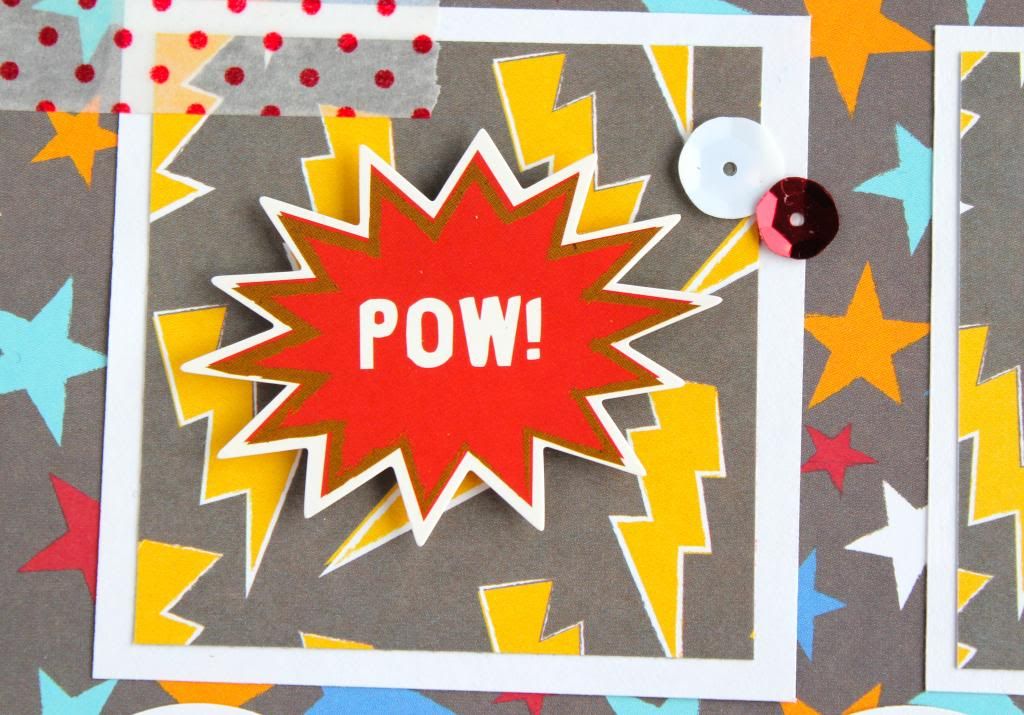 It felt so good to get back to scrapping a Mid-Week Mojo layout. I hope for more creations in the future, time permitting! So glad you stopped by for a look today! Thank you!
Scrap Happy~
Melissa
P.S. I almost forgot!! I apologize for being a little late with the winner of my giveaway but
you are the winner on my blog from the Kiwi Lane Blog Hop giveaway! Please leave a comment below with your contact information or email me and I will get your prize out to you as soon as possible! Thank you for joining in the hop!